Warranty Claim Form
Bonavita Warranty
We want you to be completely satisfied with your product. Bonavita products come with a limited manufacturer warranty that covers defects in the
product materials and workmanship.The warranty does not cover issues resulting from misuse, neglect, accidents, or abuse.
As stated in the manual fragile parts like glass are excluded from the warranty.
Any service performed by an unauthorized third party, failure to follow instructions designated in the manual, and omitting recommended
cleaning and/or maintenance are all included under this category.
If your Bonavita Product is defective or not working properly within 1 year (Some brewers 2 years) of original date of purchase,
please fill out our warranty claim form:
Please Click below to file a Warranty Claim and please fill out the Bonavita Manufacturers Warranty Claim Form
>>> Click here <<<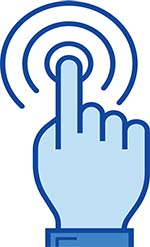 Your claim will be processed within 5-7 business days. Please keep your receipt as proof of purchase for the product.